09:56 PM GMT December 10, 2018
The Next Gen ATP Finals is the premier 21-and-under tennis event in the world, and a big reason for that is the tournament's award-winning innovations, including mid-match coaching, Hawk-Eye Live, and free movement for fans on sides of the court.
This year's contenders provide their thoughts on the innovations:
ATMOSPHERE
Hubert Hurkacz of Poland
It's great. It's amazing. Great people here supporting, loving tennis also. So it's really fun to play here in front of this crowd.
Italy's Liam Caruana
It was great. It was just a blast being able to share this moment with the seven best #NextGenATP players, and playing in front of the home crowd was great. And I learned so much about my game and what I need to improve.
COACHING
Alex de Minaur
It's interesting because if I had to say, I would not want it to be implemented in the ATP, because one of the main things that I always loved about the sport is the individual aspect, about it just being you on court and you having to find a way to deal with situations.
That being said, this week there is coaching allowed, and I've made very good use of it and it's actually helped out a lot. My coach has provided some great insight when I needed it and helped me really just focus on the tactic and just playing point by point. So I sort of see it both ways, but it's been really helpful this week.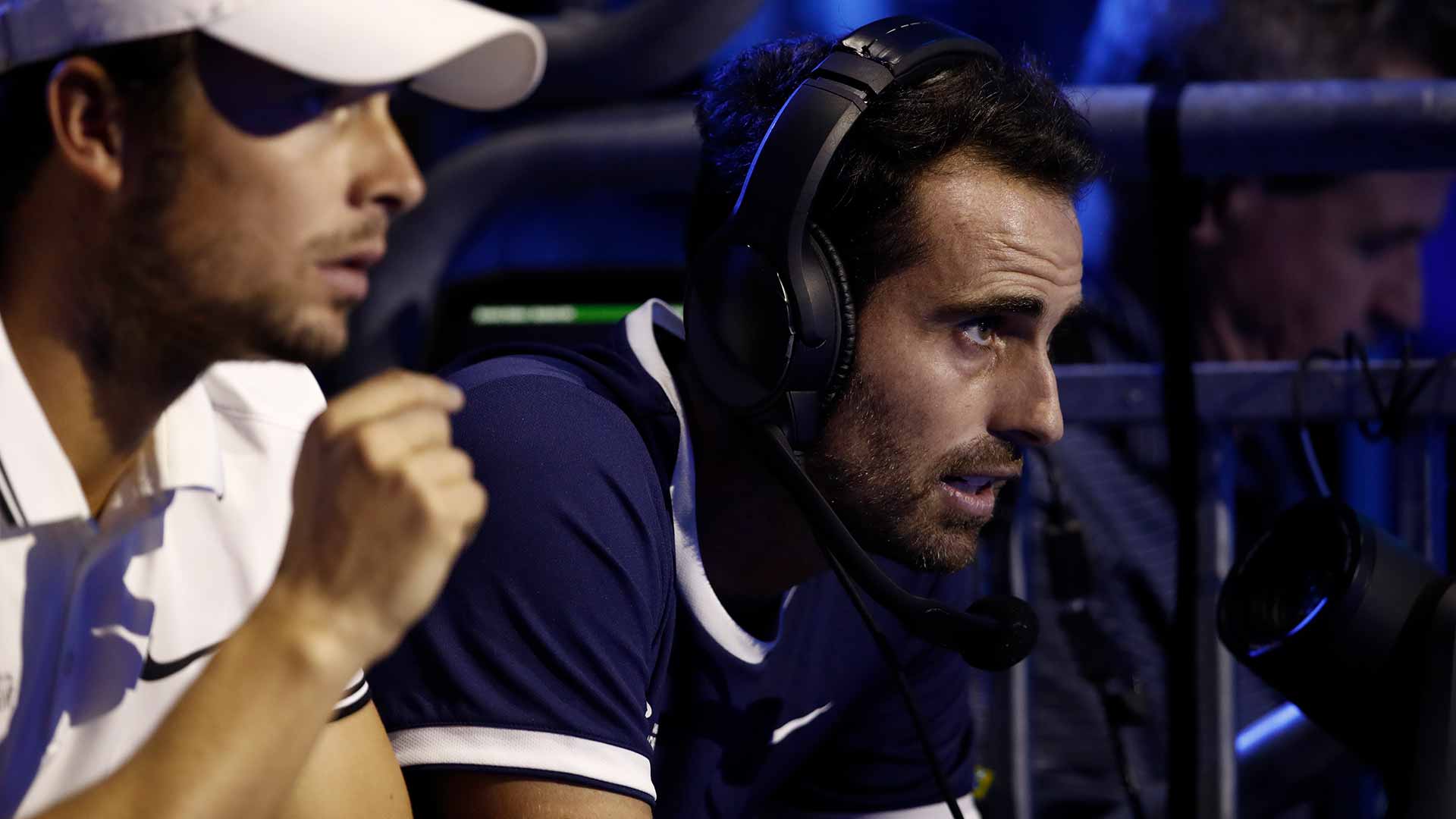 Jaume Munar of Spain
I'm a fan of coaching. I mean, people working with you, traveling you with you all over the world every week, so why then they cannot help us? I really like it a lot. I think it can be helpful in key moments. And as you have seen this week, it's working for me.
Frances Tiafoe of the U.S.
I think the headsets are probably more fun, too. Crack more jokes and do more funny things, seeing him in the crowd. But I think headsets are more unique, especially where technology is going. I think it's definitely good, definitely something new.
HAWK-EYE LIVE
Frances Tiafoe
I like the Hawk-Eye. I think it's good. I think it takes the — it's like the ref is not even there. He's completely irrelevant. So I like the Hawk-Eye.
Stefanos Tsitsipas
Live Hawk-Eye was exciting this week. It was very, very good. No mistakes. Very accurate. Very responsive. Just much better than the human eye. So I love the live Hawk-Eye. Hopefully it can be put in more events in the future and be the innovation of the game.
SCORING
Taylor Fritz
The sets to four games, three out of five, I really like that. Because sometimes I can find myself getting bored in a set just holding serves a lot. Like, get me to a tie-break. Or if I drop my serve, then I'm upset at the beginning of the set and I have to be upset about it the whole entire set. In this format, if you're playing a bad set, it's over with and you're right into a new one quickly. So I like that a lot.
And then the no-ad and all of that stuff definitely adds more pressure for sure, which anytime it's a big point, it adds more excitement. The players are going to get more fired up. The fans are getting more fired up. So I really like the changes to be honest.
Hurkacz
It's different. Especially with this format, you cannot lose your focus on a few points. If you lose one game, then the set is over. I mean, against Frances, the first set, I played two service games and lost the set in 12 minutes. So it can go really fast.
Tiafoe
I like the rules. Things were moving quick. In that third set, I'm like, 25 minutes. I'm like, 'Wow. Okay. This is nice.' But I like the rules. I think it's fun.
Tsitsipas
I was just more prepared, more ready for what's going to happen... as I said, every point counts. So I was more into the match. I was more focused, more in the moment. And tie-breaks obviously are stressful. Anything can happen there, lucky shots, things that you don't expect. So having fast sets like that, it is just very stressful in my opinion, but somehow you need to — I believe if you start playing more and more with these rules, then it's just a matter of time to get used to it.
Tags:
Next Gen ATP Finals

,

2018

,

Features

,