07:51 PM GMT July 02, 2017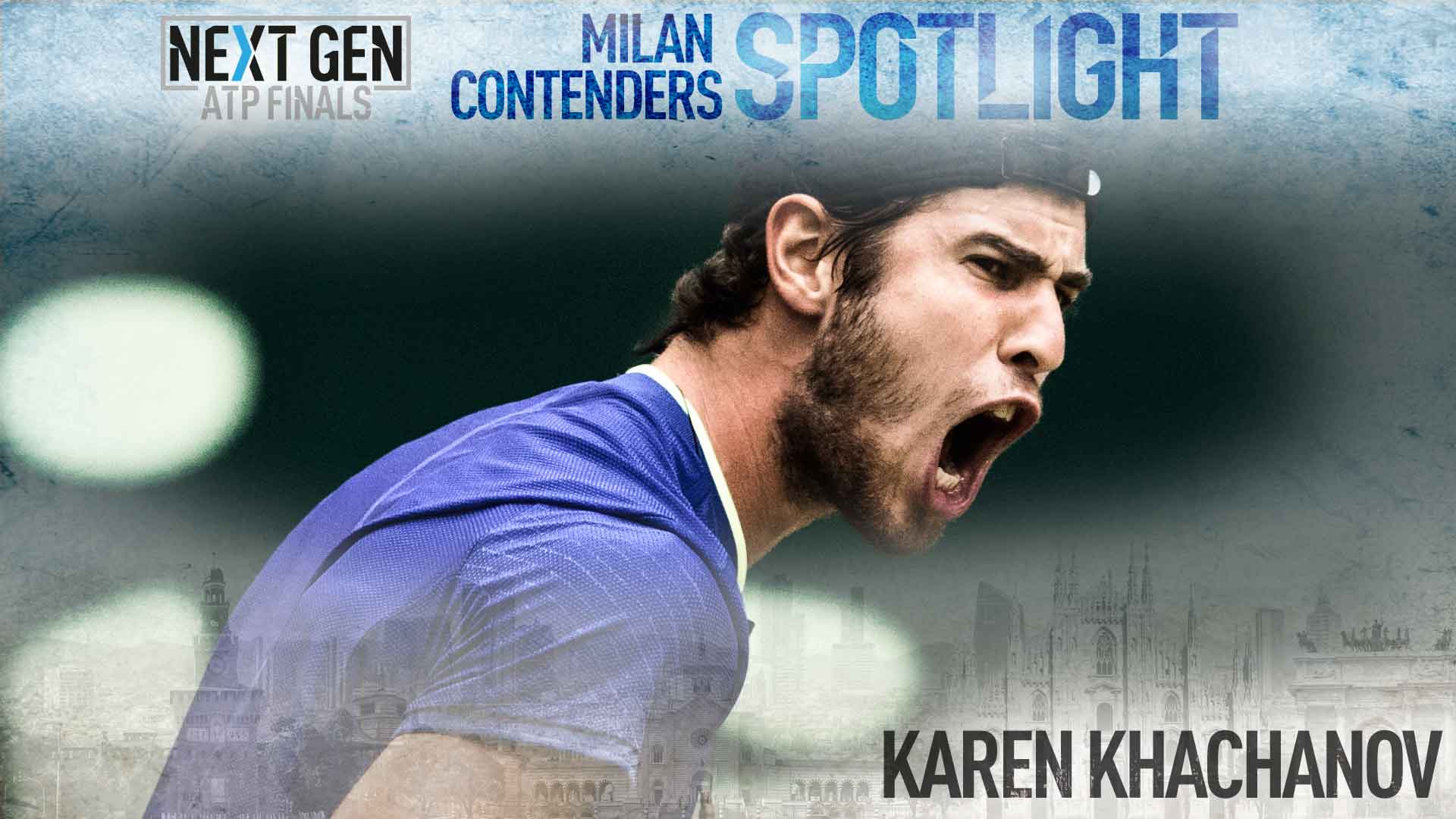 It's been quite the month for the softly spoken Karen Khachanov, who under the guidance of former World No. 40 Galo Blanco is building the foundations for a solid and consistent career.
Having risen 19 spots in the past four weeks in the Emirates ATP Rankings to a career-high No. 34, Khachanov is well placed to secure one of the seven automatic qualification spots at the 21-and-under Next Gen ATP Finals in Milan in November.
"I like the innovations of the tennis rules for Milan, it will be fun trying them out in a competitive environment, where all the players will be hoping to perform well at the inaugural Milan event," Khachanov told ATPWorldTour.com.
The 19-year-old Khachanov has further strengthened his weapons – his serve and forehand – two key shots in the modern era of first-strike tennis in recent months. Training with Blanco in Barcelona, his base for the past few years, the results have followed on the clay and grass swings after a relatively slow start to the 2017 ATP World Tour seasons.
Last eight runs in Barcelona and Lyon, were followed by victories over the experienced Tomas Berdych and John Isner at Roland Garros en route to a fourth-round exit to Andy Murray. On the grass, despite only two matches on the surface in previous years, Khachanov worked his way to the Halle semi-finals (l. to Federer) and now knows the real works starts.
"It's great to be at a career-high, but I want to keep improving my forehand and serve, my backhand and my attacking game," added Khachanov. "Working step-by-step on a variety of surfaces."
Likened to former World No. 1 Marat Safin at a young age, Khachanov first came to the attention of the tennis world with a run to the 2013 Kremlin Cup quarter-finals. The son of a high-standard volleyball playing father and a mother, who was a keen amateur athlete, trained for six hours per day growing up and takes a keen interest in chess.
In October 2016, Khachanov captured his first ATP World Tour title in Chengdu, which he describes as a "motivator and a weight off his shoulders". It was also a realisation he could compete with the best players in the world. "Winning in Chengdu was fantastic that my hard work had been rewarded, but it also focused my mind on the future and how the very best strive to keep improving."
With fellow #NextGenATP Daniil Medvedev and Andrey Rublev also in the Top 8 of the Emirates ATP Race To Milan, young Russian talent is on the rise once again, all aiming to follow in the footsteps of Yevgeny Kafelnikov, Safin and Nikolay Davydenko.
Tags: