07:35 PM GMT November 08, 2018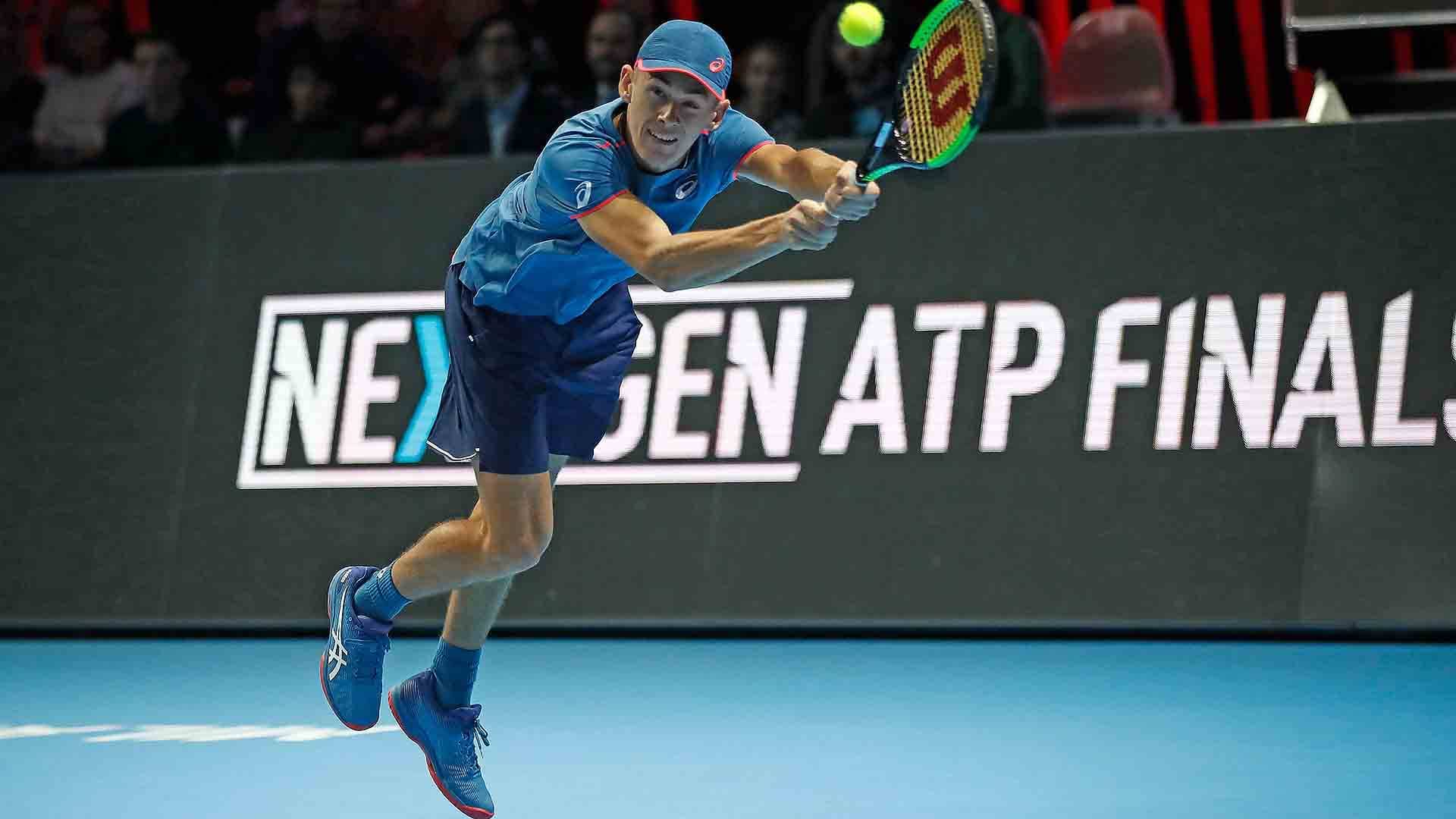 Alex de Minaur arrived at the Fiera Milano on Thursday having already clinched his spot in the last four at the Next Gen ATP Finals. But the Aussie showed that he had no intentions of slowing down, beating Taylor Fritz 4-3(8), 4-1, 4-2 to win Group B.
And not only did the Aussie guarantee top spot in his group, but by winning the first two sets, he eliminated Fritz from semi-final contention, meaning 2017 runner-up Andrey Rublev will also move through to the knockout rounds. De Minaur has lost just one set this week, showing why he is the second seed.
"Whenever I step on court, I want to leave 150 per cent out there and today was no different," De Minaur said. "I'm really proud of my effort and I'm looking forward to what's next."
De Minaur's breakout season on the ATP World Tour continues to get better by the tournament. It's just 10 months ago that the Aussie was No. 208 in the ATP Rankings. But a trip to the Brisbane semi-finals and the Sydney championship match — his first tour-level final — sent De Minaur soaring, and he has not looked back since.
The 19-year-old is currently World No. 31, the top-ranked player from his country. If De Minaur goes on to triumph in Milan, he will take home $407,000 thanks to his undefeated performance in round-robin play.
Watch Live On Amazon Prime: United States | All Other Regions
The key to the match was the first set, as Fritz held six set points to take the lead. But the American could not convert, and De Minaur used the momentum to his advantage.
"I just had to dig deep. I was down and out there and I managed to scrap my way with a couple good returns and a couple long rallies," De Minaur said. "I managed to get that one cheap point and was able to serve it out, so that first set was crucial."
De Minaur then earned his first break of serve and used that to cruise through the second set to take a commanding lead and eliminate Fritz. The American was still stewing over his missed opportunities.
"It's those chances in the first set man," Fritz told coach David Nainkin over his headset after losing the second set. "I'll just keep doing what I'm doing, I've just got to do it better."
But De Minaur did not budge, and a final unforced error off the backhand wing gave the second seed his third victory of the week after 70 minutes. Fritz finished Group B play 1-2, coming out on top against childhood friend and Italian wild card Liam Caruana.
Tags:
Alex de Minaur

,

Next Gen ATP Finals

,

2018

,